Paver Cleaning & Sealing
Paver Cleaning & Sealing Provides Protection To Your Investment While Maintaining The Awesome Look That Your Pavers Provide. Trust The Experts With Your Paver Cleaning & Sealing In Asheboro, NC. 
CALL NOW: 336-628-4417
GET A FREE QUOTE
Professional Paver Cleaning & Sealing
Paver Cleaning & Sealing is the right way to protect your investment that you made in your sidewalks, outside patios, driveway, pool deck, landscaping walls and other hardscape areas. Being exposed to the elements, they must be protected and require regular maintenance to ensure they remain beautiful for years to come. Just as you wash, polish and wax your cars and trucks periodically, your pavers require similar efforts to maintain their beauty. Information about Hare Pressure Washing
Paver Patio Stones are extremely durable, however, they are very porous. This makes them vulnerable to oil staining, spills, and water related problems. The sand between and below the pavers is also a weak point. Heavy rain is a culprit for negatively impacting the seals. This will quickly start to grow weeds soon after construction. Both are known to cause serious structural problems for your pavers. Paver Cleaning & Sealing can address all these issues, as well as enhance and restore the colors to your pavers.
Trust the experts at Paul Brothers Softwash for all your paver cleaning & sealing needs.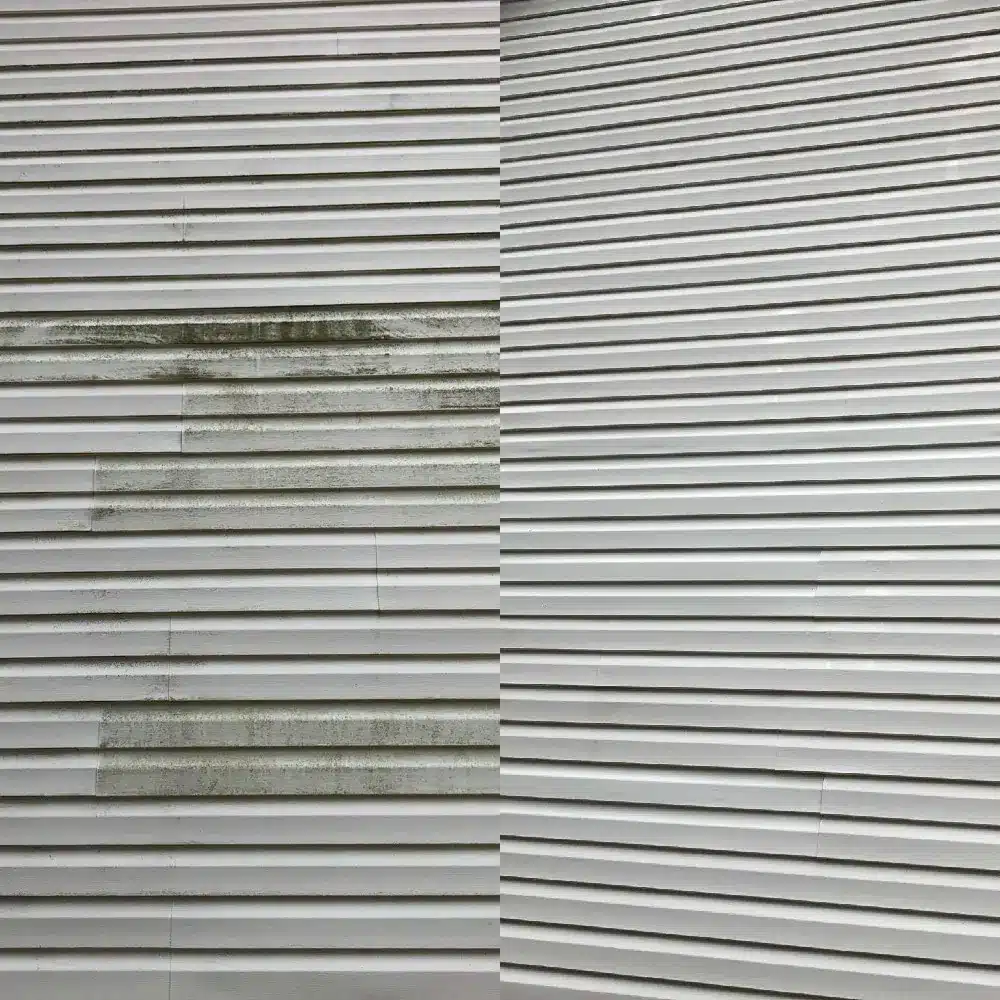 House Washing
Our home is our shelter and we hold it very dear to us. Our house washing services provide the easiest and quick solution of cleaning, allowing your house to look its best.
Roof Cleaning
Don't let your dirty roof spoil the appearance of your house as the dampness and mildew will ruin the roof completely, Paul Brothers Softwash will make your roof look new again.
Pressure Washing
Pressure washing services are the easiest way to bring back the shine and energy of your house. A qualified professional team of pressure washing can do it in a right way.
Gutter Cleaning
A clogged gutter can make the foundation of your house weak and hollow. To prevent your house from serious damage you must avail the trusted gutter cleaning services of Paul Brothers.
Rust Removal
Paul Brothers Softwash offers rust removal service that can restore the beauty of your house/building. With our vast knowledge and experience in this field we have the effective solutions for the removal of rust stains.
Commercial Cleaning
It is said that the first impression lasts forever and when it comes to your business, maintaining your impression has to be your first priority. To restore your business exterior, call today.
"The Brothers did an amazing job pressure washing my home and affordable pricing! Will be using them again!!"
Henry H.
"Great guys very professional and task-oriented. Looking forward to them coming back to pressure wash my house and roof very soon."
Vincent F.
"You won't go wrong picking these guys!!! They go above and beyond!!"
Ave I.
"Paul Brothers did an outstanding job from start to finish. These guys are great to work with and get everything scheduled, and the quality of work they do is excellent."
Jason C.
"Paul brothers are always on time. Their work is of high quality. very professional and respectful.looking forward to my next appointment."
Debra R.
"We all want the best for our money and with this family-owned business you can count on Kevin and Tim to treat you like family and give the best quality workaround"
Cujo C.
"They are more than willing to fit into my busy schedule. Professional and on-time, Very Nice gentleman, They came out and done my gutters my windows.. Will be calling them back to do my roof soon. Thank you"
Shonnia P.
"These guys are great ! Very nice and professional work. And at a great price ! They came to do our home and were on time done a great job will be using them in the future to do more. Highly recommend them for your house and window's ! Next job will be our gutters. Thanks guys !"
Shonnia P.